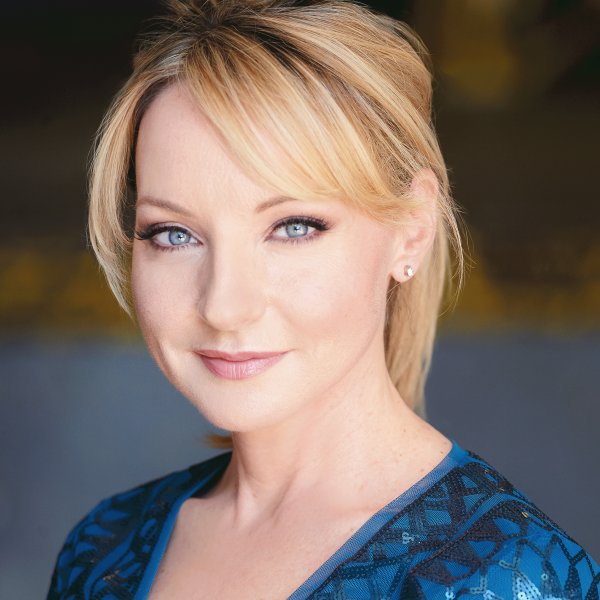 Jessica Holmes
Canadian comedian Jessica Holmes has opened for comedians like Jerry Seinfeld, Leslie Nielsen, and Ellen DeGeneres, as well as sharing the stage with Tony Robbins, and Oprah Winfrey! Holmes was also on the cast of Royal Canadian Air Farce.
Expert
Adversity
Attitude
Change
Comedian/Comedienne
Emcees
Entertainment
Life Balance
Mental Health
About

Beloved comedian Jessica Holmes has brought the house down opening for giants like Ellen DeGeneres, Russell Peters, Jerry Seinfeld, and Oprah Winfrey. She has also performed at Just For Laughs and The Second City and starred in the hit comedy series, Royal Canadian Air Farce, and The Holmes Show. Her hilarious take on life's challenges as well as her unique knack for impersonating celebrities always leaves audiences in stitches.

Holmes, like millions of Canadians, has struggled both with post-partum depression and, as she puts it, "regular, run-of-the-mill, garden-variety depression". Striving to help end the stigma around mental health issues, she openly shares her personal stories with the humor she's known for, bringing light to what can often be a dark topic. Her funny and inspiring book, Depression The Comedy: A Tale of Perseverance, takes readers deep into her mental health journey with validation and warmth. Holmes is also grateful to help end the stigma around mental illness as a Bell Let's Talk celebrity ambassador.

As a performer, Holmes' productions have garnered her a Platinum Award at The Worldfest International Film Festival and nominations for Gemini Awards. In addition to her television work, she has starred in the films Welcome to Mooseport, Citizen Duane, and Moonpoint, and continues to perform comedy across the country.

Topics

EMCEE

Whether in English or a mix of English, French, and Spanish, Jessica Holmes brings her mix of comedy and celebrity impressions to liven up your event, in-person or virtually!

Through researching your company in advance of the big day, Holmes is able to custom-tailor her show and incorporate your company's needs into her performance, which includes a mix of comedy and celebrity impressions. For virtual events, she performs live segments and creates hilarious pre-taped segments, tailored to your audience, of her signature impressions that will be sent prior to your virtual event.

Weaving her comedy in and out, Holmes maintains a great pace throughout the event, never losing sight of the bottom line: it's your special event, and it deserves to be extraordinary.

Understanding Mental Health: The Good, the Bad, and the Funny

The negative stigma surrounding mental illness leads to more unnecessary suffering for one in five working Canadians dealing with mental health conditions. And the stress and isolation of COVID-19 has led to higher rates of burnout and presenteeism. It's time to talk but discussing mental health doesn't have to be heavy or burdensome.

Comedian and Bell Let's Talk ambassador Jessica Holmes breaks down the stigma by using heart and humor to share her experience with depression. She weaves comedy, characters, and music to bring understanding and hope to a serious subject, describing how she went from a successful entertainer who opened for Oprah Winfrey to a couch potato who slept more than the cat!

Holmes shares the lessons she wrote about in her heartwarmingly funny book Depression The Comedy to motivate your team to prioritize their well-being. Your team will learn:

Where to begin if they or someone they know is struggling.
How a small shift in perspective can increase their fulfillment and happiness at work.
Simple, achievable steps to improve mental health.
How to reconnect with their greater potential through a values exercise.
That no one is alone, and we're all entitled to a sense of well-being.

Holmes' story, which has a deeply happy ending, leaves your team with a better understanding of mental illness, more empathy and understanding for those suffering with it, and that wonderful feeling you get from belly laughs.

Power Laughs: Using Humour to Build Resilience

There's no better way than humor to remind us we're all in this together, so take a load off
with some laughs! Stress is a part of life, especially with the triggers a pandemic brings, but we are more likely to live healthy, productive lives if we maintain our physical and emotional resilience. This touching, honest, and laugh-out-loud presentation offers simple, achievable steps to redirect our thoughts and take charge of our well-being.

Jessica Holmes proves that comedy is more than an entertainment form; it is a powerful filter through which we can navigate stressful situations, empower us to recover from setbacks, and face challenges more easily. She brings all the fun and energy of her comedy act, reminding us that while life is far from perfect these days, it's easier with our sense of humor intact. The 60-Minute Perspective Makeover: Proven Tips to Living an Awesome Life! The secrets of success are the same no matter what business you're in, and success begins with getting motivated. Inspiration and comedy unite in this 60-minute transformational presentation from "I should…" to "I will!". Energizing and funny, Jessica Holmes' call to action combines her trademark character comedy with quirky anecdotes to deliver motivational insights into:

Finding greater meaning in your work.
Using positive psychology to be happier day to day.
Setting and reaching your goals.
Learning to laugh at life's shortcomings.

Holmes gives quick, achievable "how to's" about these topics and more, in a laugh-out-loud hour of fun. The audience receives introspective takeaways to guarantee that her presentation makes a meaningful impact.